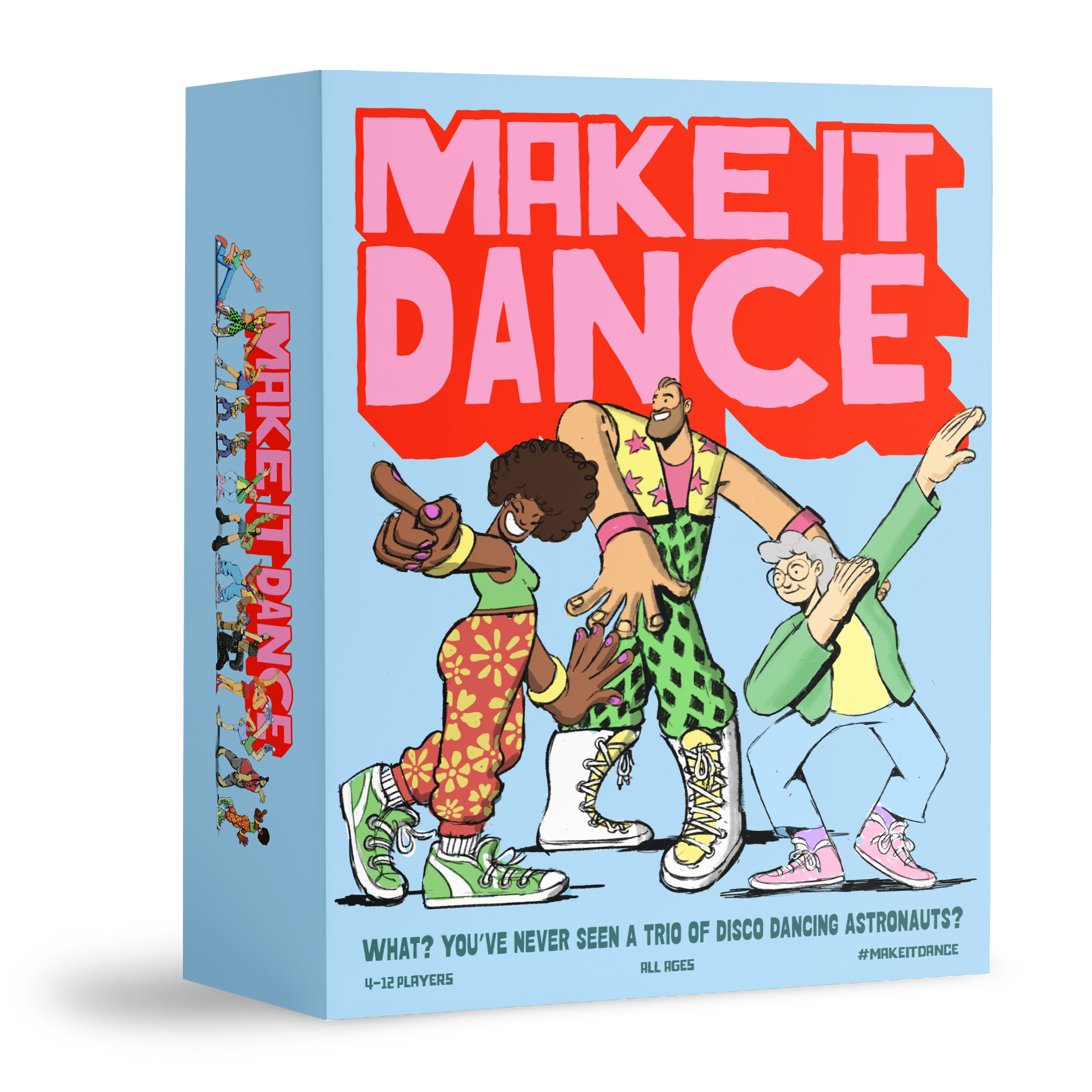 Make It Dance Game
The ultimate dance game that will have the whole crew laughing.
Regular price
Sale price
$25.00
Unit price
per
Sale
Sold out
Begins shipping within 2 weeks
Draw a card, grab a partner, and showcase your wildest dance creations. Welcoming dancers and non-dancers alike— whether it's a family game night or a party with friends, get ready to take the stage and bring the house down!
View full details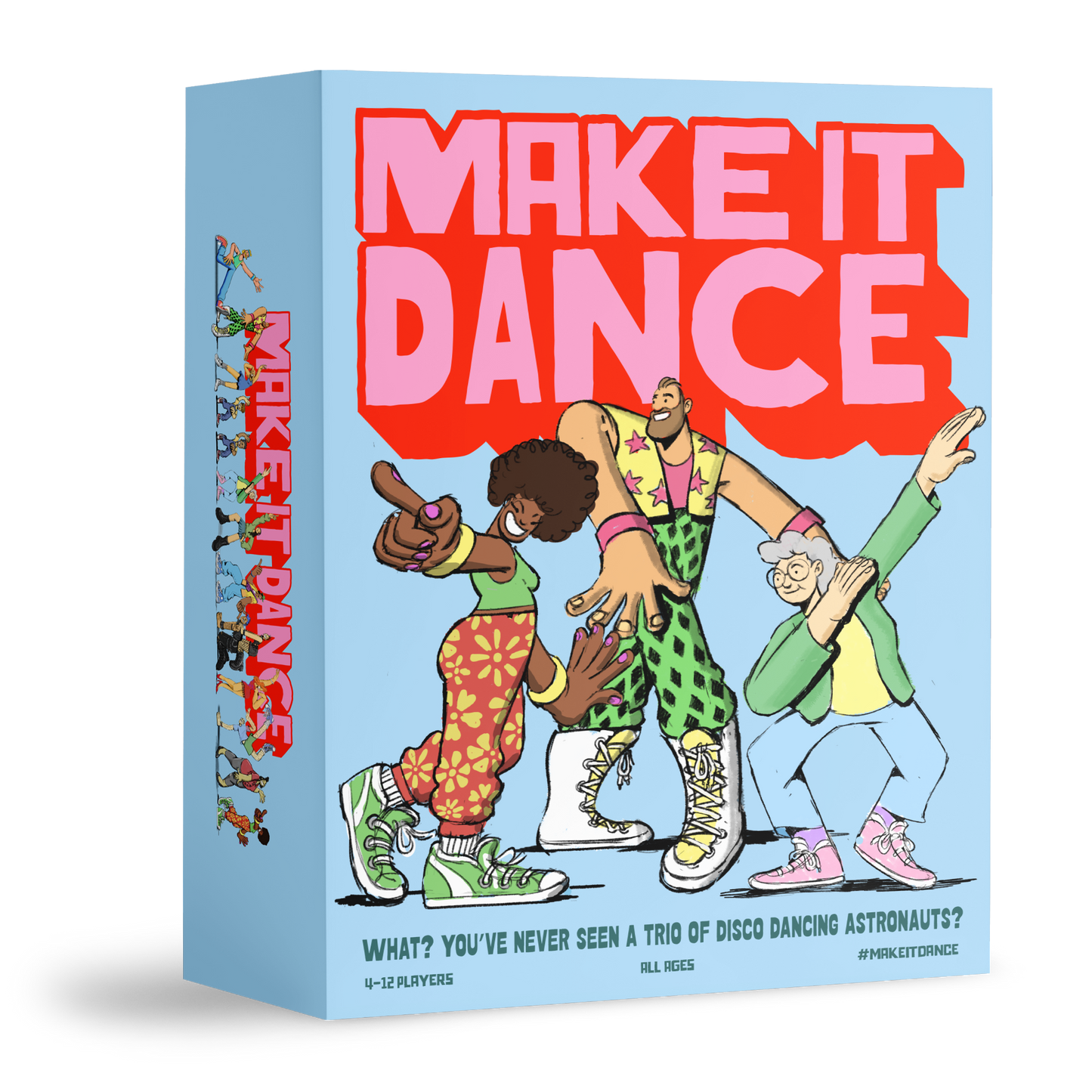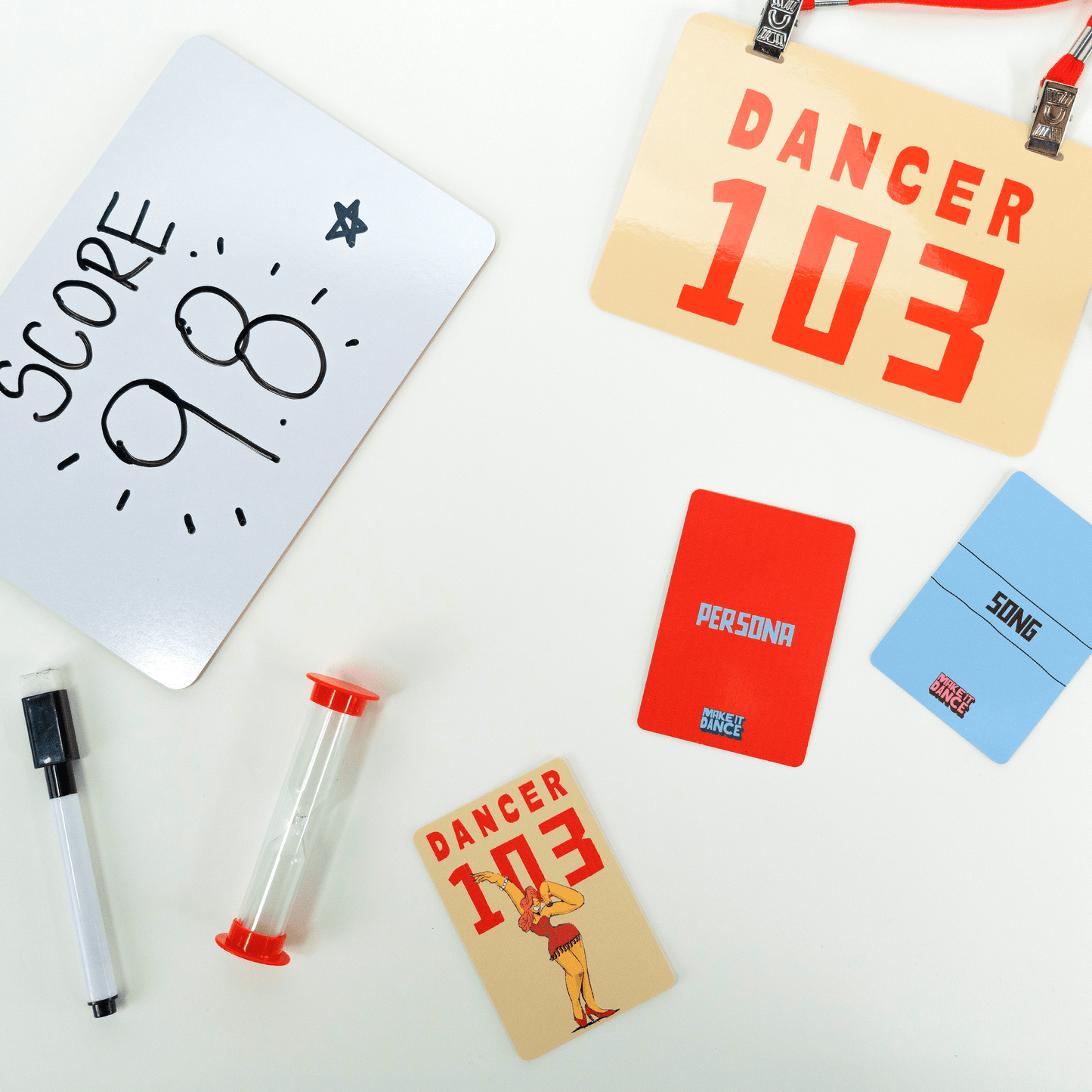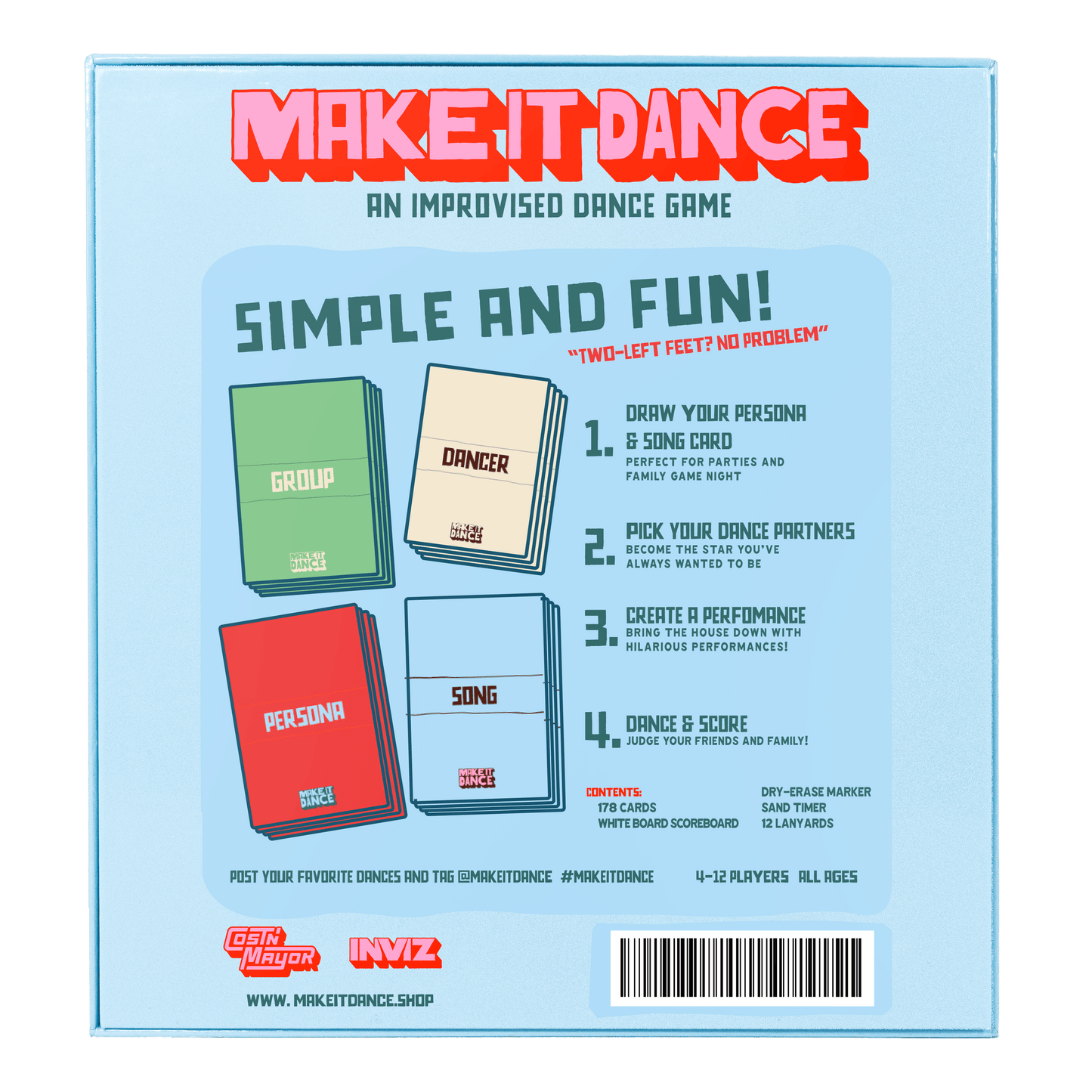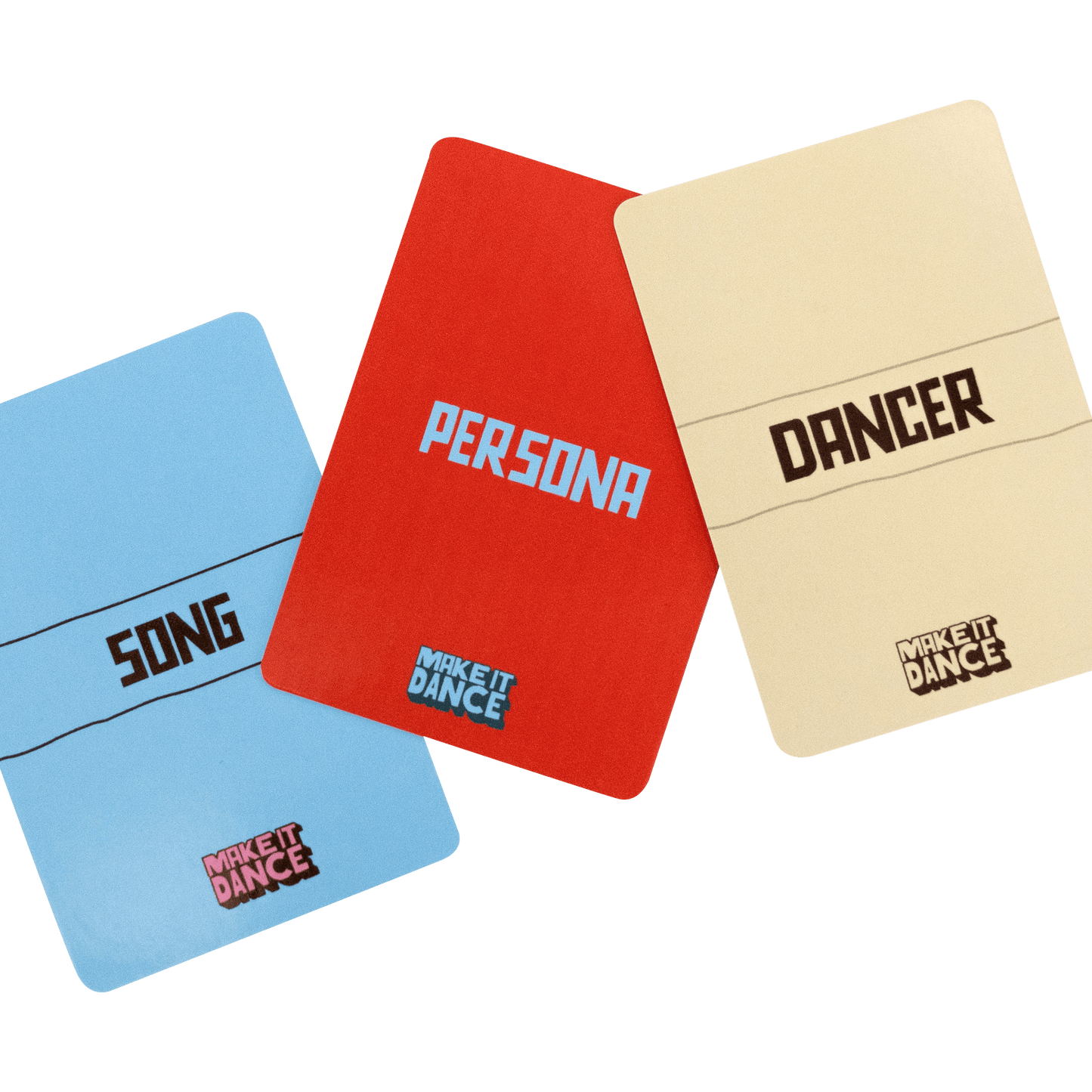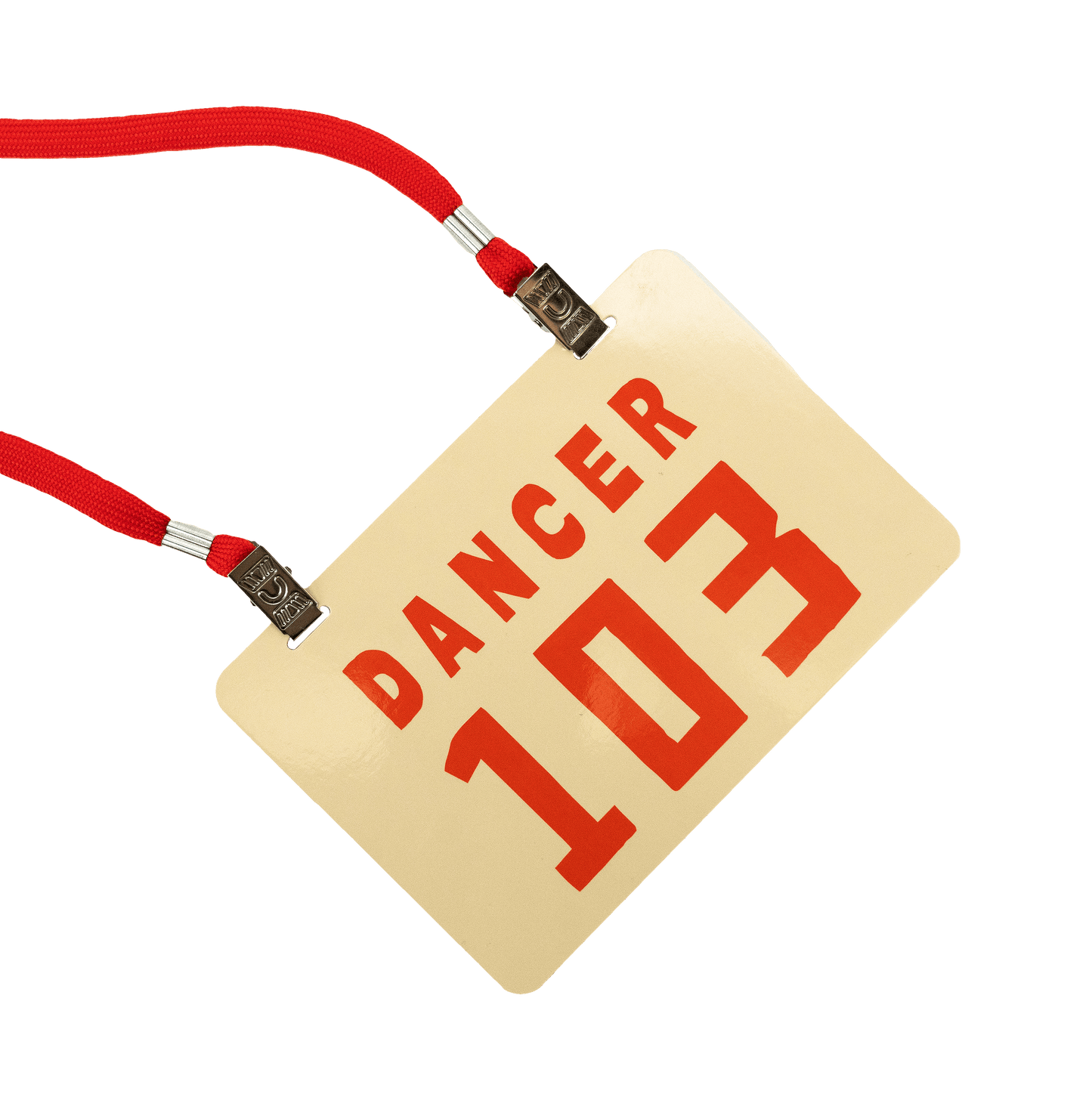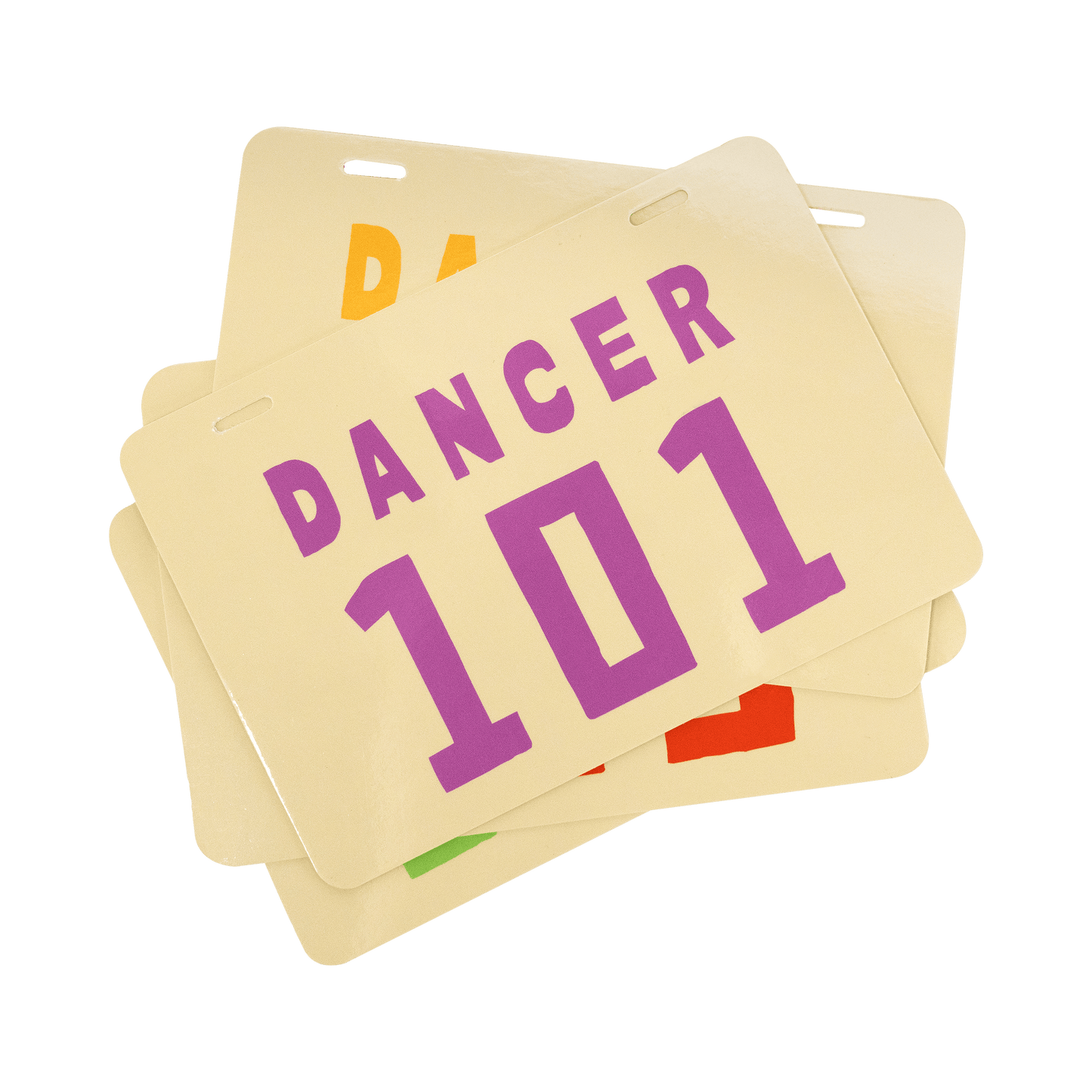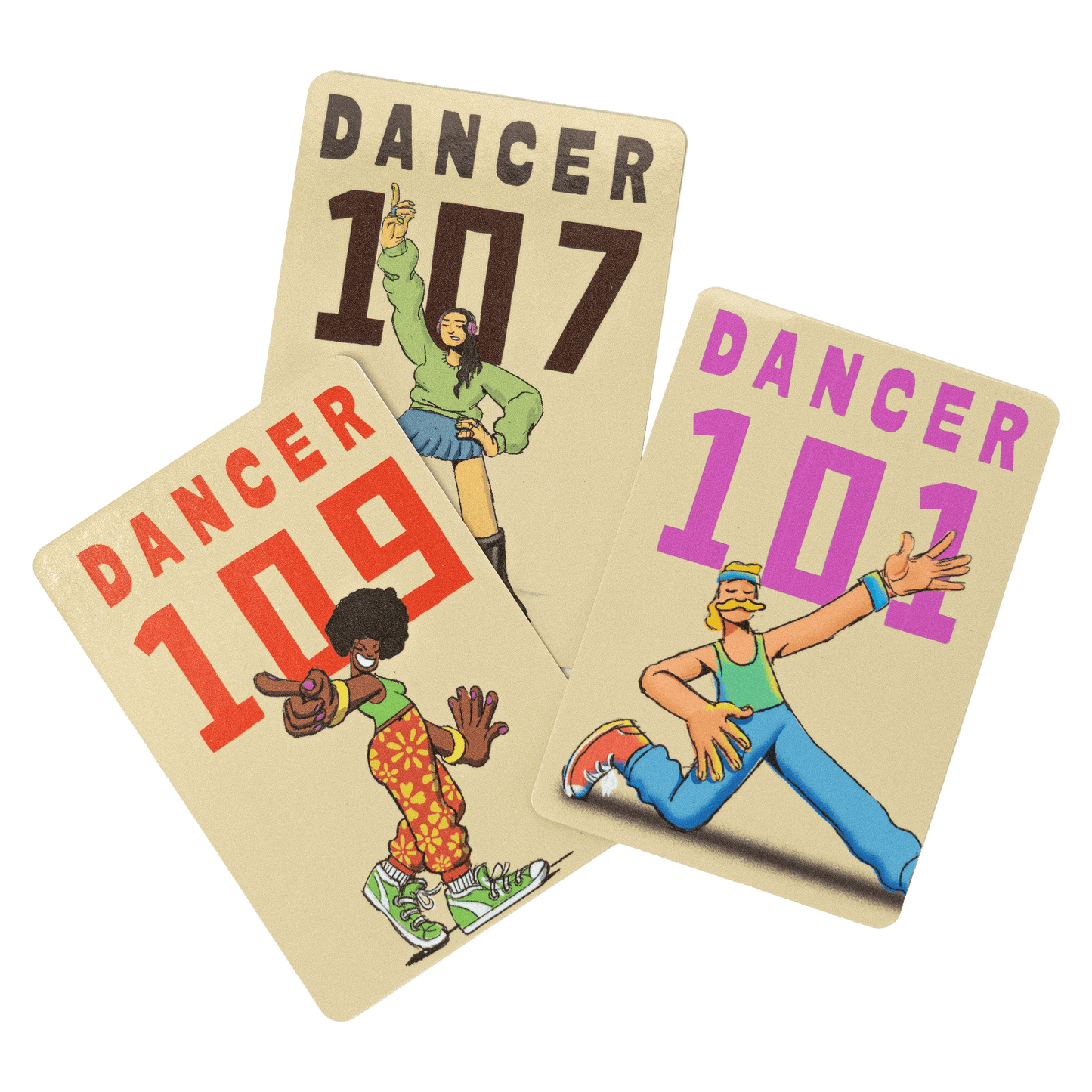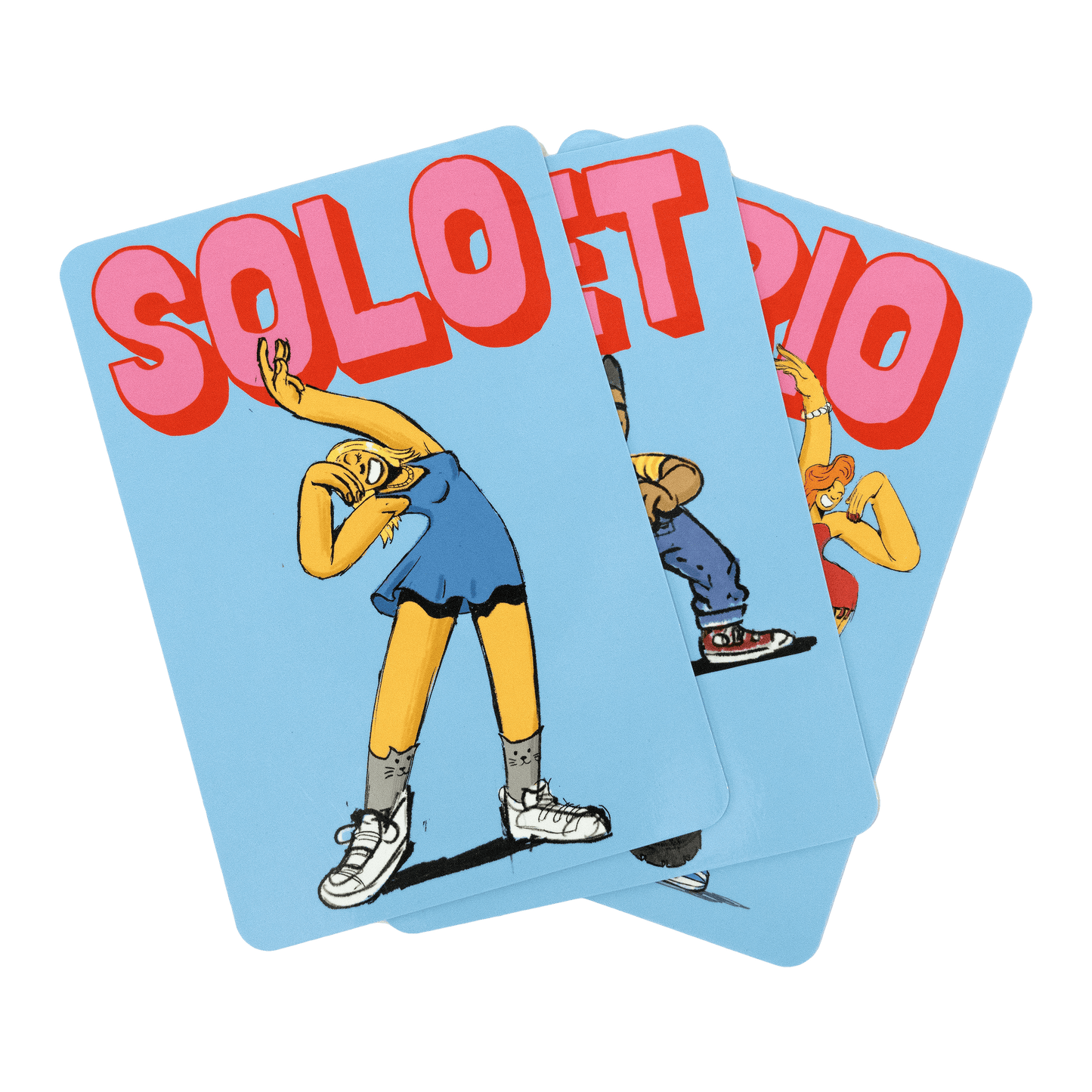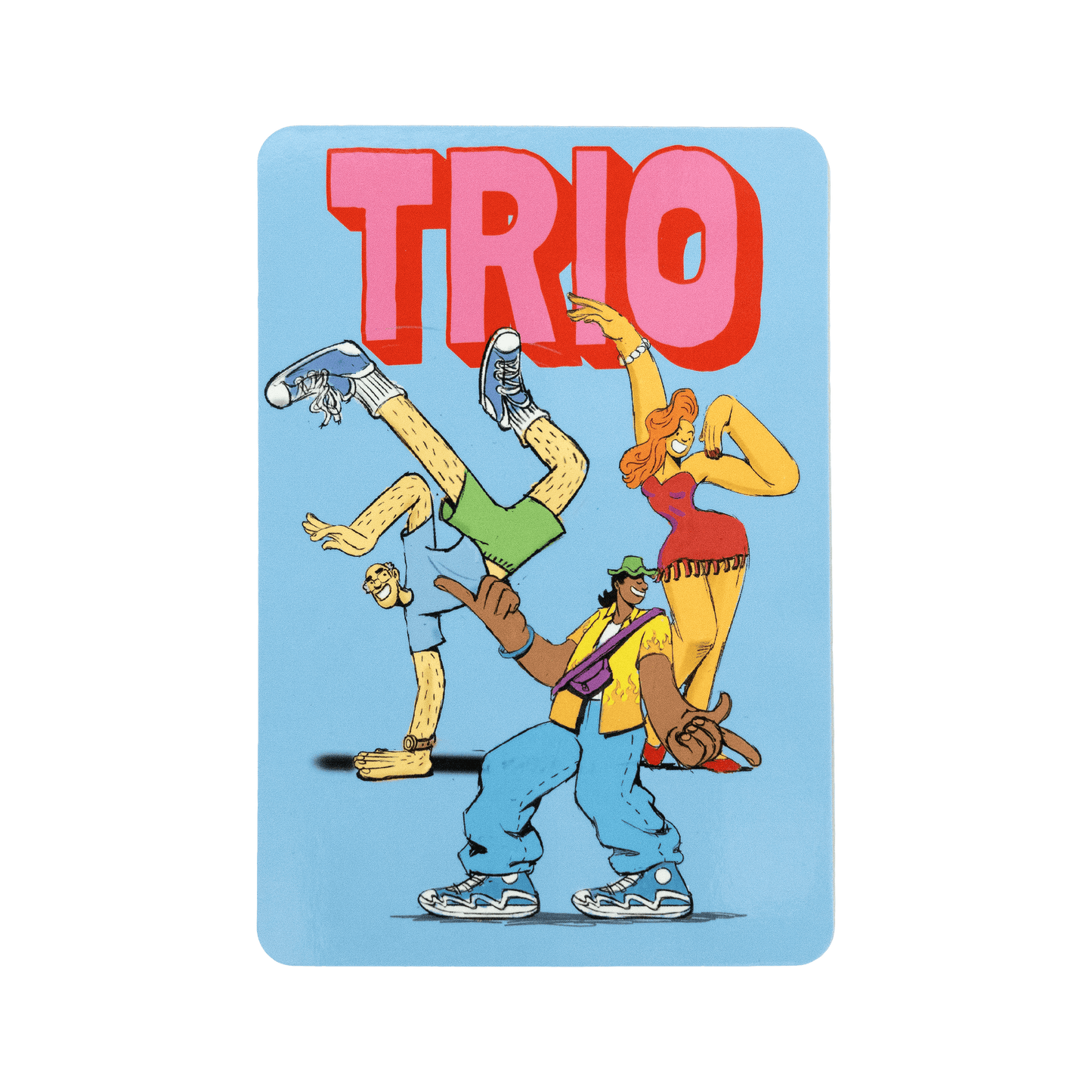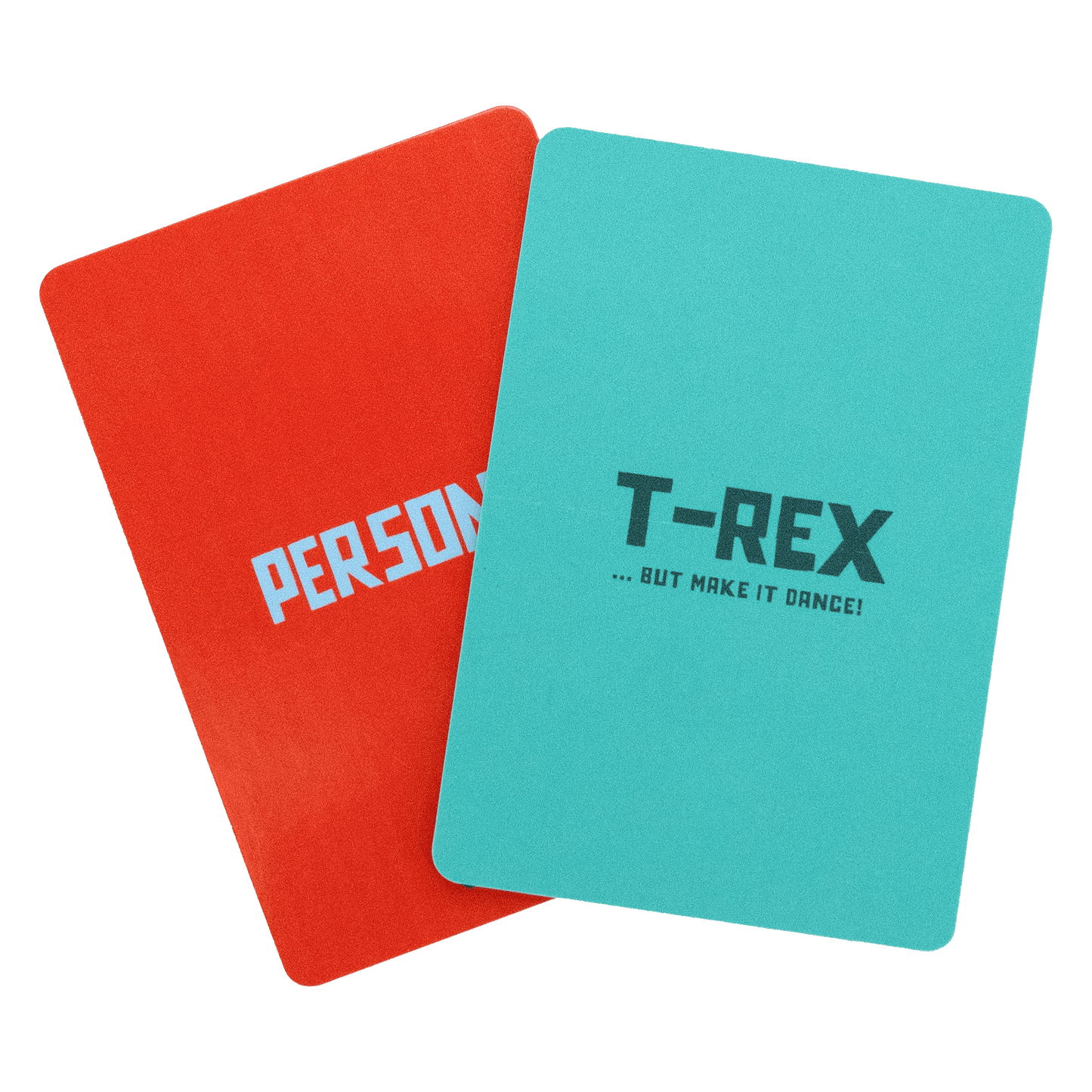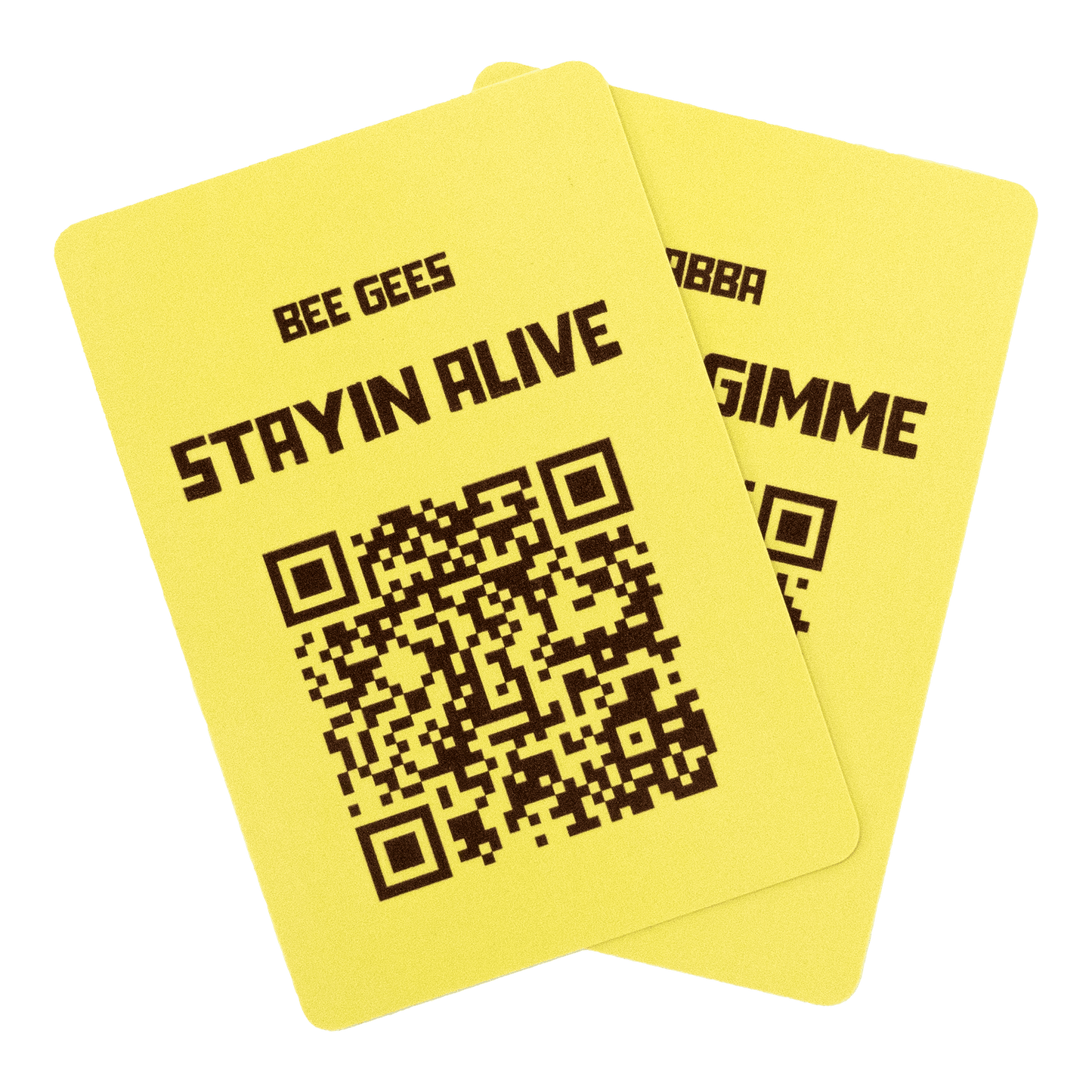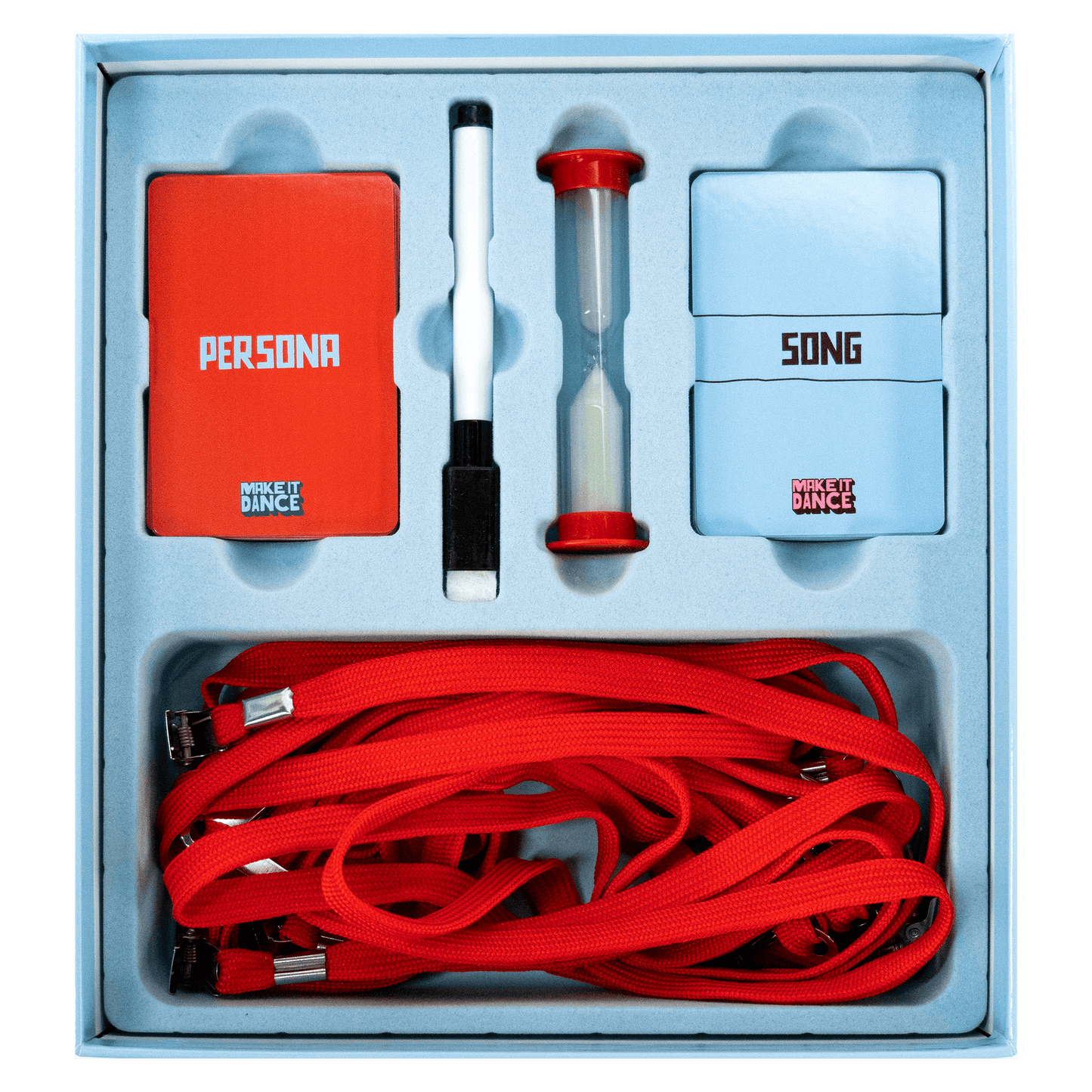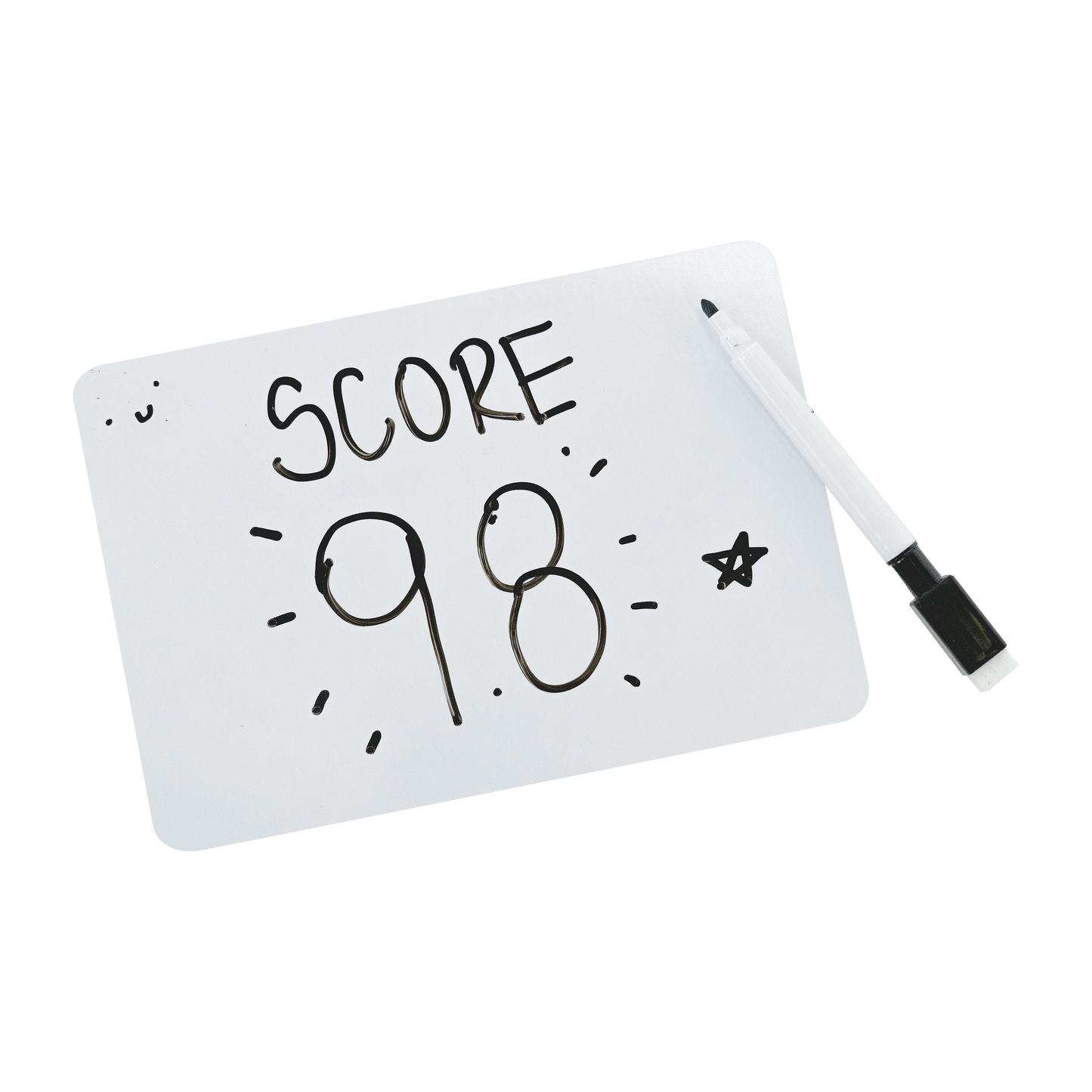 Draw Persona & Song Card

Dance like an astronaut to Abba or groove like a T-Rex to Taylor Swift. The sillier the better!

Pick Your Dance Partners

Because every showstopper needs a stellar cast.

Create a Performance

Become the choreographer you've always wanted to be. You'll have 2 minutes to #makeitdance.

Dance & Score

Hit the floor and let loose! Get ready to judge your friends and family...but be ready for them to judge you back!
Get Ready to Make It Dance!
From creating your own dances to judging other contestants,
Make It Dance lets you play the game from every side of the stage.
Two Left Feet? No Problem

The only skill you need is your imagination. It's not about being the best; it's about having the most fun!

Bring the House Down

Get ready to steal the spotlight with your show-stopping moves. The whole family will be roaring with applause!
Party Magic

With dozens of personas to choose from, transform any gathering into a dance-off. Perfect for breaking the ice and flexing your creativity.

Great for All Ages

Finally something that people of all generations can agree on. Perfect material to make your next favorite core memory.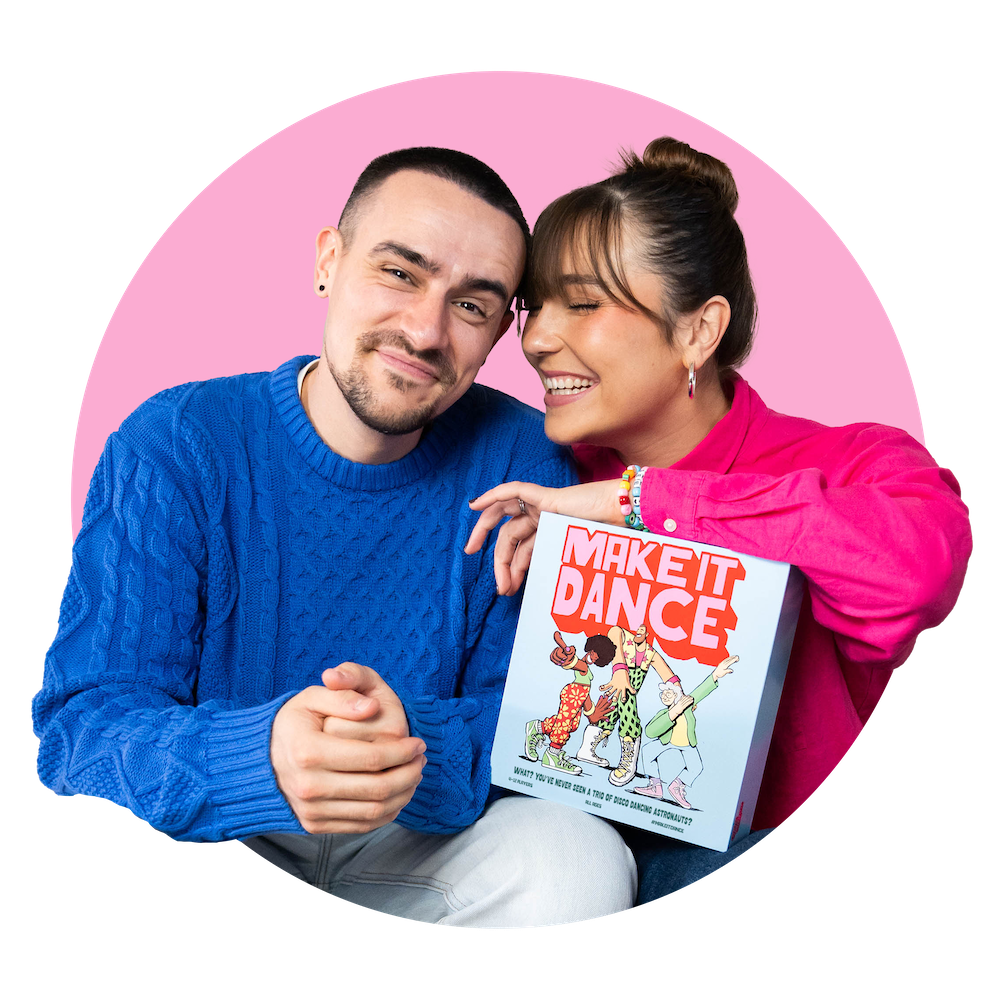 Cost 'N' mayor
Choreographers Cost n' Mayor, famed for their viral dance moves, bring you 'MAKE IT DANCE.' They've channeled their love for dance into a game that inspires people everywhere to experience the joy of movement. Don't miss a beat. Follow them on Instagram and TikTok.
INSTAGRAM
JOIN THE DANCE PARTIES
with @Makeitdance Socials
Hit record on your greatest (or goofiest) dance moves!
Tag @makeitdance on Instagram, @butmakeitdance on TikTok, or #makeitdance anywhere
for a shot at being featured in our global dance party! 🌍🕺💃